I use oils and creams for Swedish and Hot Stone massage from :
- Amphora Aromatics whose manufacturing base is in Bristol.
- Naissance based in the UK, carefully sourcing from around the world.
Currently I am using:
Coconut Oil
- light, odourless and easily absorbed, I use this for people who don't enjoy scents.
Invigorating Oil
-Energising and refreshing, made with essential oils including Basil, Geranium, lemongrass and Rosewood in an Almond Oil
Skin Nourishing oil
- Made with pure essential oils of Lavender and Neroli as well as Wheatgerm Oil and Jojoba Oil.
Evening Primrose Cream
-Soothing, calming and anti-inflammatory. Evening Primrose Oil , Aloe Vera, Henna Extract and Wheatgerm Extract. Great for calming and soothing irritated skin.
Almond Oil
Make it known at consultation stage if you have any allergies to any specific ingredients.
Powered by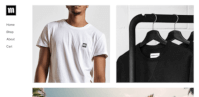 Create your own unique website with customizable templates.

Phillippa Jane Massage, Bristol Swedish Massage Therapist. Qualified with VTCT in Swedish Massage. Massage in Bristol