"Phillippa came into our office and did back neck and shoulder massages,
she is so talented and very professional I felt very comfortable in her company and so relaxed afterwards, I would recommend her to all friends and family and any other offices, I cant wait to book her again."
JUST EAT

---
For those who don't want to de-robe, do not wish to use oils, or are limited on time.
This takes place on a specially designed massage chair, or a regular chair, depending on needs.
Performed
through clothes
, no oils required (unless work needed on neck and then cream /oil may be applied).
Concentrating on back, shoulders and Indian Head massage (excluding face).
Ideal for corporate or event settings, as only a small space is needed and 20mins of someones time. Great for a wellbeing day or to say Thank you to staff. Happy staff = happy workplace.
About the Treatment
Swedish massage techniques are used such as 'effleurage' (circular movements with the palm of the hand, to warm up the muscle), 'kneading' (squeezing of the muscle tissues to release tension) and 'hacking' (rhythmic tapping using the side of hands to invigorate and encourage circulation). Deep Tissue massage may be used if there are specific areas to concentrate on. Then a few stretches to finish.
Massage can help to reduce muscle tension in the shoulders, neck and back caused by desk working, as well as aid relaxation, reduce stress and headaches.
The massage will usually be shoulders, back and optional Indian Head massage. It will be tailored to the individual as much as possible within the allotted time which is usually 20 minutes.
For Companies
that would like to offer their employees a well being benefit either at a one off event
or as a regular monthly onsite massage at the workplace.
Minimum of x6 20min sessions required to make a booking.
£15 per 20min/person
For festivals, events, retreats
that would like to have a dedicated masseuse for half or a full day.
For Individual clients (booking at treatment rooms)
who may find it difficult to lie down for a full body massage, or would rather have a 'through clothes' massage.
30 - 40mins. £30 - £35
Please contact me to request further information, or to discuss your specific needs for workplace massage, seated massage, event massage.
massage@phillippajane.com
Example Consultation form below.
This form must be filled out by each person and bought to their first session with me.
"Phillippa gave me a wonderful chair massage that made me feel instantly better. The massage was 4 days ago and I still feel great. She made me very comfortable and relaxed, which isn't easy, as I'm not really a fan of massages which is why I had opted for the chair instead of the bed. However, she did such a great job I will definitely try the full works next time."

Powered by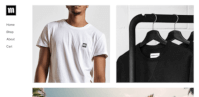 Create your own unique website with customizable templates.

Phillippa Jane Massage, Bristol Swedish Massage Therapist. Qualified with VTCT in Swedish Massage. Seated Massage in Bristol