Phillippa is one of the only therapists I have found who has really taken the time to listen to and understand what I need from our sessions. I can't recommend her more highly. A totally chilled out lady who leaves you feeling stronger than before X

Phillippa came into our office and did back neck and shoulder massages, she is so talented and very professional I felt very comfortable in her company and so relaxed afterwards, i would recommend her to all friends and family and any other offices, i cant wait to book her again, Thank you so much Phillippa for all your hard work that day we really appreciate it.
JUST EAT

I had been experiencing pain in my shoulders and upper back, mostly from scrunching up in the cold and working at a desk. Phillippa gave me a wonderful chair massage that made me feel instantly better. The massage was 4 days ago and I still feel great. She made me very comfortable and relaxed, which isn't easy, as I'm not really a fan of massages which is why I had opted for the chair instead of the bed. However, she did such a great job I will definitely try the full works next time.

I have had a lot of tightness in my shoulders and back, to the point where it was causing headaches. I had a seated massage from Phillippa and I felt like a new person afterwards. The pressure was just right to loosen things up and she asked me if I was comfortable with that level of pressure. She got the knots out and I felt relaxed and happy again! Can't wait for my next visit and I highly recommend a massage with her.

Fantastic massage with Philippa, the initial assessment meant it was tailored perfectly. Would highly recommend!!

After competing in a long distance triathlon my legs were in a sorry state. With her excellent knowledge and skills Phillippa worked those knots out and released the tension than had built up throughout my legs and feet. I'm so happy to not be walking like John Wayne. Would highly recommend.

I have had a few massages from Phillippa and I feel a million times better every time. Her initial consultation is very thorough and she remembers your complaints each time you visit. She always asks how you are throughout the session
(how the pressure is, are you warm etc). Her kind and genuine nature adds that extra personal touch and
makes her stand out as a therapist for me.

A fabulous experience having a massage with Phillippa in an oasis of calm at the Enzo Rooms. She tailors the massage to your exact needs at the beginning of the appointment concentrating on any specific requests. She found all the knotty bits in my shoulders and back and even sorted out my twitchy eye!

I've had two massages now from Phillippa - both have been brilliant! My back is bothering me since having my daughter and Phillippa helps take the pain away. Booked back in for August! Can't wait xx

My neck and shoulders were aching so much from being back at work. Philippa has a magic touch and knows where to find the knots and niggles! She seems to instinctively use the right pressure and dedicates time to the areas that need work. I feel ready to face another week!

Received a lovely head/ neck/ shoulders massage in work yesterday.
Was a great treat and I'd recommend Phillippa highly to anyone. Thankyou!! Was soooo relaxing

For me the best part of Phillippa's in office chair massage is the Indian head massage at the end.
Having become all relaxed I didn't think I could be even more chilled out but the head massage took it to another level.
Whilst it was happening I felt super calm, all the normal chatter which inevitably goes on in my thoughts stilled and I was able to seemingly just float, concentrating on the super pleasant sensation of the head rub. I now look forward to her massages even more keenly.
This Is Home

Phillippa came in to our work (Off the Record Bristol) offering a Swedish head massage and also head, neck and shoulders treatment. It was amazing and Phillippa was really friendly, I was really impressed. We all felt lovely and relaxed and very productive after the session. Thanks Phillippa!
I had a wonderful massage with Phillippa today. She was very professional and created a lovely relaxing environment ( even the couch had been heated) The massage was tailored to my individual needs and the pressure used was checked to ensure my comfort throughout. The tension in my back and shoulders has melted away and I feel so much more relaxed.

Absolutely great massage, and so relaxing. Phillippa literally gave me my wings back. I couldn't recommend her more.

Powered by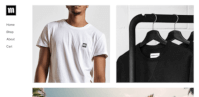 Create your own unique website with customizable templates.

Phillippa Jane Massage, Bristol Swedish Massage Therapist. Qualified with VTCT in Swedish Massage. Bristol massage testimonials